EDEN PRAIRIE, MN ? Blue Sky Chimney Sweeps (http://www.mplsblueskychimneysweeps.com/), in the Minneapolis area, is urging homeowners to get a chimney cleaning and inspection before the upcoming fall and holiday season in order to prepare for parties, get-togethers, and for regular winter season usage.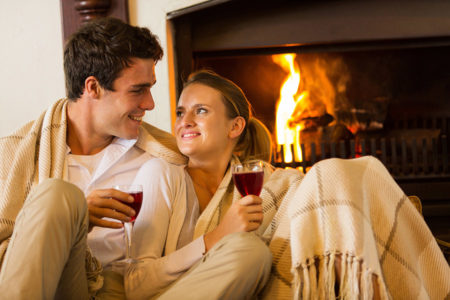 Blue Sky founder Dave Lambert stated ?It is important to ensure your chimney is functional and workable before you use it. An inspected fireplace that complies with fire codes provides peace of mind during the fall and holiday season when you are expecting to have guests visiting your home. Even if you don?t use your fireplace very often, it should still be checked for any weather damage to the chimney stack or any hidden defects. Broken and eroded brickwork, hidden blockages, rodent intrusion and hidden water leaks are some of what Blue Sky checks for when we inspect fireplaces.?
When it comes to how often your fireplace should be inspected, the National Fire Protection Association recommends that your chimney should be inspected at least once a year to meet safety and maintenance standards and to check for any sooty deposit buildup or defects that makes the chimney unsafe.
A past client of Blue Sky stated: ?I was worried about my chimney?s functionality and so I called Blue Sky and they came out and did a professional inspection of my chimney and it turns out it just needed a cleaning, is all. I was shown how to use my fireplace and am looking forward to using it this winter! Very good company!?
Blue Sky Chimney Sweeps is family owned and operated, and has over 20 years of experience in the chimney repair and cleaning field, and all of their masons and sweeps are licensed and insured. They are members of the National Chimney Sweeps Guild and are certified by the Chimney Safety Institute of America. Blue Sky offers chimney cleaning in the Minneapolis metro area. For more information on chimney services from Blue Sky Chimney Sweeps, visit http://www.mplsblueskychimneysweeps.com, or call 952-944-1744.